Since the internet is here to stay, digital marketing, unlike other marketing forms, engages audiences and can help ensure the future of your company. Spending time and money on this area of your business can bring great results. However, the complex and fast-changing rules of the internet raises the stakes for those who want to master marketing campaigns.
Outsourcing your marketing efforts can offer returns that you wouldn't normally get when hiring a new staff member. Existing skillsets, reduced cost, and improved job performance are only a few of the potential advantages. Simply put, starting a quality working relationship with a professional digital marketing agency can provide your company with an edge over the competition.
Let's look at 9 reasons why you should outsource your marketing to experts.
1. Accessing New Skills and Expertise
Understanding your potential customer's behaviors and quirks are key to your marketing efforts. Being able to scale your marketing is essential for effective campaigns. When you combine this with all the "high-end" digital technology, you get quite a mix on your hands.
Being able to create good campaigns requires both skills and understanding. Keeping up with this ever-changing world can be difficult at best.
Picture it…to create an efficient campaign requires a copywriter, graphic designer, social media expert, digital strategist, software professional, SEO expert, and more.
You have a few choices:
Do it yourself – Hopefully, you can learn everything you need without it taking months or years for you to figure it out. And then there's the time problem. Doing it yourself is spending time that you can't be doing other things to grow your business.
Hire a staff member – Have you ever heard the term Jack of all trades, master of none? Expecting that a single person can effectively market a business is putting a lot of stress on that one person to be able to master all of the skills necessary for each aspect of marketing.
Outsource – Hiring an outsourced marketing team that has mastered the skills necessary to market your company can provide the security that you are getting it done right. And you're not paying for yourself or a staff member to take the time to learn to do it. Training is expensive.
2. Leveraging Marketing Technology Tools
Not only does a digital marketing agency bring skill and expertise to the table, but a quality agency will also have up-to-date tools that are ready to be implemented. They can help measure, track, and obtain the best marketing results.
Purchasing the right tools independently can be costly. Even more costly if you purchase the wrong tools. Add training, the learning curve, and the implementation process and your marketing setup costs can skyrocket as well.
Partnering with the best digital agency for your business decreases your overall cost of these software tools. They are typically included in whatever services or packages they offer. You are also benefitting from the expertise of specialists that use the tools on a daily basis.
This advantage becomes even more valuable because it not only reduces costs, but increases peace of mind that you're not investing in something that will sit on the shelf and collect dust.
3. Using Marketing Best Practices
Keeping up the pace with the fast changes in digital marketing is not that simple. Things change quickly. Algorithms can change multiple times per year. What worked last year doesn't work the same as it used to. Not knowing the changes can help you…lose traffic, customers, brand awareness, market share, and more.
Keeping up with the changes in marketing strategies and best practices is like trying to keep up with all of the tax changes in the US. They happen all the time and unless you are constantly studying the best practices, you end up implementing strategies that no longer work.
Your business, your personality, and your area of expertise are one of a kind. You do what you do…and you do it well. That's the way it should be.
One of the most common things we hear from businesses is "I just don't have time to keep up with everything." You're keeping up with your business, your industry, and the changes within it. Adding a whole other industry to keep up with can be a nightmare.
Using the skills, expertise, and tools mentioned above, an outsourced marketing team should know how to handle your unique situation, test it, adjust it, and add to your business's success. This leads to increased productivity and better outcomes. Ultimately, we recognize that well-built processes are faster to implement and run smoother. A quality digital marketing agency should be experienced in finding the best practices for your business to help you get the best returns.
4. Saving Time
Time…
We all have 24 hours in the day. We spend some time working, some sleeping, some eating, and some with family. Any entrepreneur will admit that time is one of our biggest challenges. There's just not enough of it. Outsourcing marketing to a marketing agency saves both you and your business valuable time.
If time is money, then saving time is saving money: it's that simple.
When you outsource marketing efforts, you:
Enable staff to work more productively without being interrupted by marketing tasks.
Boost revenue from current projects thanks to better focus and less distraction.
Allow yourself to concentrate on other tasks necessary for growing the business.
Build effective marketing campaigns.
Stop worrying about training your staff with the skills and standards required for current digital marketing trends.
5. Saving Money
"Why can't I just have someone I'm already paying do it?"
I'll admit, it does sound like a good idea to give digital marketing tasks to existing staff to reduce costs. They are already on the payroll. The problem lies in some of the other things we have already mentioned.
You hired that staff for a specific job. Now you have them doing 87 different tasks. They may not say it outright, but they are overwhelmed. Overwhelming employees with additional tasks will drain their focus, creativity, and productivity required for their primary job. Add that to the fact that they are having to learn all new skills and strategies (that you are paying for them to learn), and you have one super-stressed employee.
At the same time, outsourced marketing tasks can save you money.
Think about it:
You're not paying employer taxes
You're not paying unemployment insurance
You're not paying benefits
You're not paying for physical space for the employee
You're not dealing with HR issues (and watercooler drama…)
You're not paying for training
You're not dealing with the time consumed on overtime, additional processes, or staff
You're not sourcing all of the software tools for completing and tracking your efforts
You're getting fully-trained experts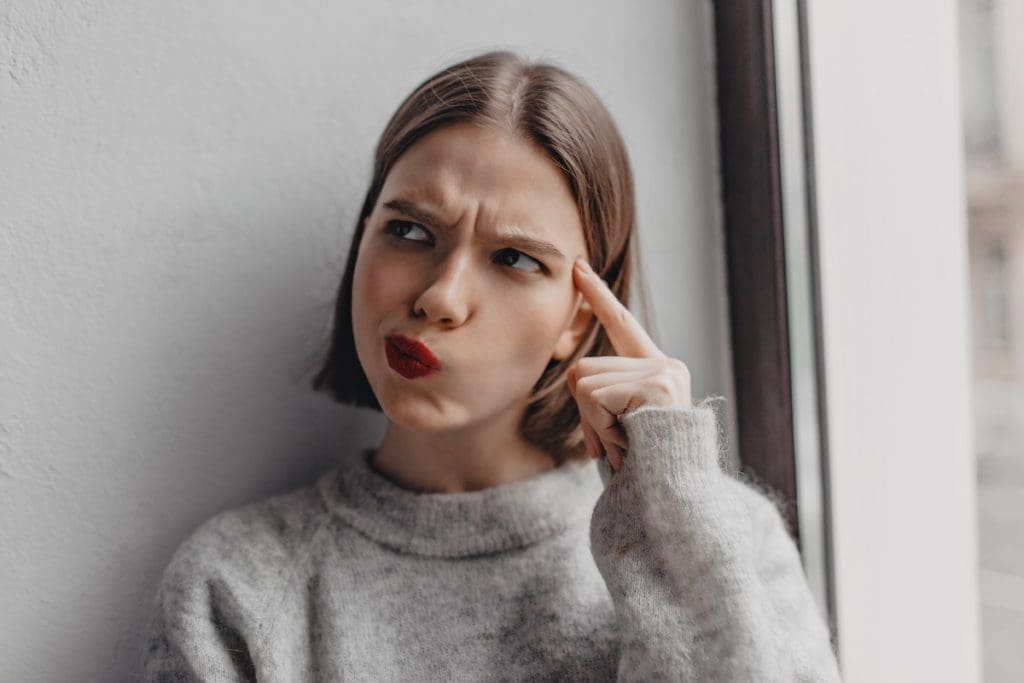 6. Constant Adjustments To Ever-Changing Needs
Marketing demands constant maintenance, reporting, and improvement for the best returns. This is not a single task nor is it always a simple task.
Search engine optimization and social media accounts need weekly, if not daily, checks and tweaks. Producing new content and link-building can improve marketing results, but only when addressed correctly. Measuring results and tweaking efforts regularly is a must. Keeping pace with technological changes and updates is essential.
Understanding and interpreting data should be the expertise of digital marketing agencies. Outsourcing these duties brings the guarantee of a skillfully completed task.
In this fast-paced digital world, things change constantly and keeping up with the changes and the needs to adjust what you are doing in a never-ending task.
7. Boosting Your Bottom Line
Outsourcing your marketing should contribute to your return on investment on your business.
Depending on the marketing needs, the initial numbers may seem to raise costs. Marketing is a marathon and not a race.
A quality digital marketing firm will tell you that it takes time to get real results. Though we may live in an "instant gratification" society, the reality is that the best marketing is more like a crock pot. It is like compound interest that may start small and slow at first, but build and grow exponentially over time.
The end results will include lead conversion, manageable costs, and the reduction of hidden internal expenses.
Remember you are dedicated to a marketing world that never sleeps, and is ever-changing. Calculating just the time spent on these tasks demonstrates the profitability of outsourcing your marketing efforts. Also, a digital agency takes responsibility when the strategy changes.
8. Leveraging Flexibility
Bringing an SEO marketing expert in-house on staff can become complicated. The need for supervision and job performance concerns create difficult, costly decisions. Plus, there is an increased oversight in a team of marketing experts.
When it comes to outsourced marketing, if the partnership becomes complicated or the results are unsatisfactory, you can simply choose another agency. Also, as your needs change, you can leverage flexibility to increase or decrease their role for your business. This adaptability enables you to test a partnership, adjust to it, and change according to your needs.
With an employee, or even doing it yourself, you don't have quite the same flexibility. You can fire a staff member and deal with unemployment claims and hire someone else. The real question, however, is when hiring a new employee, are you really sure they know what they are doing? There is much less flexibility with a staff member.
9. Bringing a New Perspective
An outsourced digital marketing agency can bring your company a new perspective, new ideas, and a new set of eyes. While they may have the expertise of collaborating with others similar to your niche, they are not as involved in your day to day business as your staff is.
Have you ever had a great idea just to figure out later it was a terrible idea?
By asking the right questions, digital marketers create an overall, fresh perspective, generating innovative ideas. At the same time, they can help give you ideas about the things that won't work or don't work like they used to.
This outsider point of view leads to marketing campaigns atypical to industry patterns, making you distinguish yourself. Stand out from the crowd. Outsourced marketing reboots creativity and revives your marketing efforts.
Final Thoughts
If you decide to outsource your marketing to experts it may initially bring a bit of disruption in your processes and budget. Though there may be some initial disruption as you get started, you will find it smoothing out and begin to wonder why you didn't take this off your plate earlier.
If the results are to your liking, you can continue the relationship. If you're not pleased, you can simply look for the right fit for your business.
Eventually, you improve the productivity of your workforce by excluding tasks from their list, have peace of mind to pursue more business-related issues, and produce new, relevant marketing and business ideas. Plus, your business thrives using the skills and expertise of an outsourced digital marketing team.
If you are curious, why don't you take the first step and reach out to us today? Together, we can find the best solutions for meeting your company's marketing needs.