Email is one of the most accessible and effective digital marketing strategies, and puts you in contact with prospects and creates more revenue for your business.
A study showed that for every $1 you spend on email marketing, you can earn $44. So email marketing ROI can reach 4400%.
If your email marketing ROI is far from being that impressive, there are a few tips you can use to make your email campaigns more effective. In this blog post, we'll have a look at the top advantages email marketing brings and a few ideas for improving the ROI of your email campaigns.
So let's dive in!
Top Advantages in Email Marketing
Email marketing can bring notable benefits for businesses in any industry thanks to a few features.
Cost-effectiveness
One of the main advantages of email marketing is its low cost and amazing ROI potential. Actually, the Data and Marketing Association (DMA) stated that email is the top digital channel for ROI.
With email, you don't have to stress about print or postage fees, without needing manpower to send out stellar email campaigns.
If you want to connect with more people for less money, email marketing is a great alternative.
Increased Awareness
Email marketing enables you to contact customers and prospects directly, and every email you send reminds recipients of your business and brand.
Even if prospects don't reach out to you right away, email marketing enables you to stay on top of their mind. Then, when they will require your products or services, they will be more inclined to prefer your business.
Recipients who enjoy your email content will also be more likely to suggest your company to friends and family members who need your services.
Scalability
Email marketing platforms make it accessible for you to track and measure key metrics like open, bounce, and click rates.
Scaling these metrics can present you with valuable insight into the behaviors and concerns of recipients. For instance, you can discover which content engages the best prospects and which days experience the highest open rates.
Then, you can adjust your campaigns based on your results to achieve the best possible results.
9 Ideas To Increase Your Email Marketing ROI
If you're ready to leverage the benefits of your email marketing campaigns, these ideas can help you improve the ROI of your overall email marketing strategy.
1. Segment your list
Segmenting your email list enables you to send out more targeted emails, and it can notably enhance your campaign results. In fact, marketers have observed a 760% boost in revenue from segmented email campaigns.
You can sort your list according to different characteristics like demographics, purchase history, behavioral data, and stages of the sales funnel. Eventually, the decision to divide your email list is at your discretion and finding the best option for your business needs.
Not all of your recipients require the same thing, and segmentation can improve the relevance of your marketing efforts for each of your subscribers.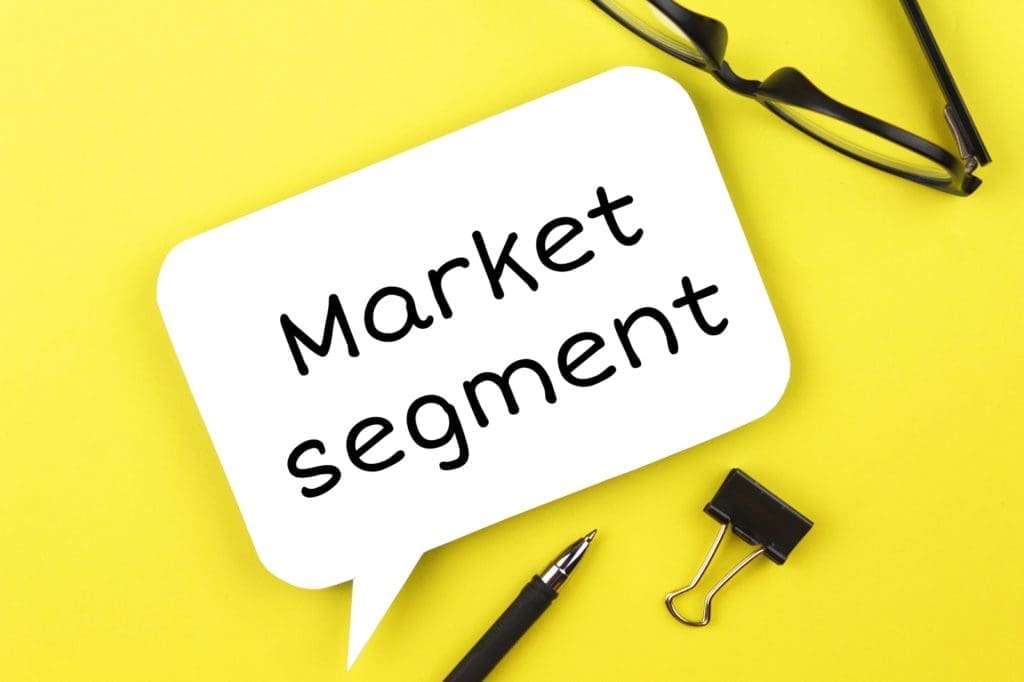 2. Customize your emails
If you want to be relevant, you should customize your emails for more applicability to the subscriber.
You can begin by adding recipients' first names in your email greeting phrase instead of a common greeting phrase. Don't send out the emails until you tested them to avoid approaching subscribers by the wrong name.
If you want to take your customization game to the next level, you can set up programmed behavioral trigger email responses. For instance, if someone makes a purchase on your site, you can send a follow-up email with relevant items, complementary to their purchase.
Customization improves email click-through rates by 14% and conversions by 10%. So if you want to increase the ROI of your emails, customization is a great option!
3. Concentrate on deliverability
You also need to examine the deliverability of your emails.
Do your emails successfully reach subscribers' inboxes, or do they end up in junk, being trapped by spam filters?
To pass your emails through spam filters, you need to produce clean, high-quality content and refrain from employing spam trigger words.
Remember to always add an unsubscribe button at the bottom of your emails because if recipients can't unsubscribe easily, they will be more inclined to report your emails as spam.
If you want to know more about how to avoid email spam, study the CAN-SPAM Act.
4. Send on the right days
The days you start your email campaigns influence your engagement rates.
In the end, you want to send your emails when subscribers are ready to open and read them. To ascertain the best days and times to send your emails, you can examine your email performance and measure the results.
While Monday mornings can be an opportune time to send for some recipients, Thursday afternoons may be more appropriate for another. It's also necessary to consider the time zones of your subscribers.
5. Optimize for mobile
Nowadays, more than half of emails are being seen on mobile devices – and that percentage will increase.
This indicates that you must ensure that your emails are displayed properly on mobile devices and tablets, as well as desktop screens. If your emails don't perform excellently on mobile devices, subscribers will most likely delete them or unsubscribe from your email list.
When employing the right email marketing tools, you can pick templates that perform perfectly on both desktop and mobile and guarantee that your emails look flawlessly regardless of the device recipients employed to view them.
6. Use engaging subject lines
Attractive subject lines are crucial to convince people to open your emails, find out more about your business, and eventually turn into customers.
The best subject lines are brief and personal, employ strong verbs, and provide recipients with an actual idea of what they can assume to find inside the email. You can also make use of subject lines to create a sense of urgency.
7. Include calls to action
If you want your email recipients to take a specific action, you should ask or tell them.
Inserting calls to action (CTA) in your emails is a great idea to increase traffic to assigned landing pages. Whether you want to boost the sale of a certain product or urge subscribers to sign up for your next webinar, CTAs are an excellent way to enhance engagement and get your subscribers to become actionable on your site.
8. Use videos
Including videos in your emails is also a great idea to boost engagement.
According to a study by Wistia revealed that adding video thumbnails in an email increases click rate by 22%. This presents recipients with a visual that they can correlate to the content, and it encourages them to click the links and learn more about your business.
9. Follow and test email performance
Ultimately, you need to assess and optimize your email performance periodically.
Email platforms streamline the testing process of the components of your email such as subject line, sender, and even email content. You can also run A/B tests to discover the types of content that have the highest engagement rate with your recipients.
Examining the results of your emails enables you to leverage your findings and optimize your email campaigns for the best outcomes.
Final Thoughts
So what do you wait for? Create a custom email strategy today.
Do you need assistance when creating and sending custom email campaigns? We can help you!
Check out our marketing services, and contact us today to learn more. We'd love to hear from you!