In the past, search engines were the only way to get traffic to your website. But now, social media, email marketing, and other online channels have become very important in driving traffic to your site. While many people use these channels for branding, they often overlook brand building.
This article will show you how you can increase website traffic by building your brand identity through SEO, content marketing, and social media as well as affiliate programs, along with examples and links for each method.
How to Increase Website Traffic via Brand Building
Build Your Brand Through SEO and Content Marketing
Think of search engine optimization (SEO) and content marketing as the two pillars of your brand story. You will want to build them up side by side.
SEO is a simple, yet effective brand building strategy. It is the process of improving the visibility of a website or web page for search engines. You can start with basic on-page optimization and then move on to more advanced techniques.

The best way to improve your ranking organically is by creating content that users find valuable and relevant to their needs. This will encourage them to share it with others who are looking for information on the same topic, thus increasing traffic to your site via social media networks like Facebook or Twitter. 
Build Your Brand Through Social Media
If you want to increase traffic to your website, it's very important to build your brand through social media marketing. Whether you choose to promote yourself on LinkedIn, Facebook, Instagram, Twitter, or YouTube, you can create content in line with your brand voice and further express your brand personality.
Your social media accounts play an essential role in the overall brand identity, and they are an easy, yet effective manner to communicate with your target audience.
Having a consistent voice on social media platforms can help you convey the brand message, which can result in long-term brand success.
Tip: Keep your brand logo as a profile picture on all social media platforms you are using. It will help your target audience remember you if they come across your social media accounts.
Build Your Brand Through Affiliate Marketing
If you want to build a successful brand, you need access to more marketing channels, and one of them can be represented by your affiliates.
Affiliate marketing comes in many forms, but it's typically an arrangement between an affiliate and a merchant. The affiliate receives commissions for sales they generate by using their own marketing efforts to produce leads. This can be done through advertising, social media, email campaigns, and more.
You may have heard of Amazon's affiliate program or other similar programs like Commission Junction or Linkshare. These websites allow anyone to join their network of affiliates, who are then able to make money off purchases made by customers who click on their links and buy products from the website they're promoting. It is important to select affiliates that are in line with your brand values because, in the end, your brand image can be at stake.
Build Your Brand by Retargeting
The most effective way to increase brand awareness and drive traffic to your website is through retargeting marketing campaigns. Re-targeting allows you to target people who have seen your site before. You can do this by showing ads on other websites they visit, or even by sending them text messages!
Retargeting works because people are more likely to buy something if they've already shown interest in it. It's the same principle behind why companies send us coupons as promotional strategies when we use their products: they want us to see those brands as familiar and trustworthy, so we end up buying from them again in the future.
Build Your Brand via Email Marketing
Emails are a powerful tool for brand positioning. You can use them to promote your website, products or services, and content.
Here are some ways you can use email marketing in your brand building strategies:
Promote your website by sending out newsletters that contain links to articles on the site.
Send emails with helpful tips, or share useful information via blog posts that are sent out regularly in the form of an e-newsletter.
Introduce new products or services with a special offer. This is a great way to get people excited about what's coming up next from your company!
Build Your Brand by Listing It in Local Directories
A local directory is a web page that lists businesses and services in the same geographical area. For example, if you're selling vegan ice cream in Los Angeles, you might want to list your business on any of these websites:
Yelp
Foursquare
Yellow Pages
This is a simple, yet sometimes forgotten method of creating a business brand. However, local directories can offer businesses a competitive advantage, especially if they activate as brick-and-mortar stores.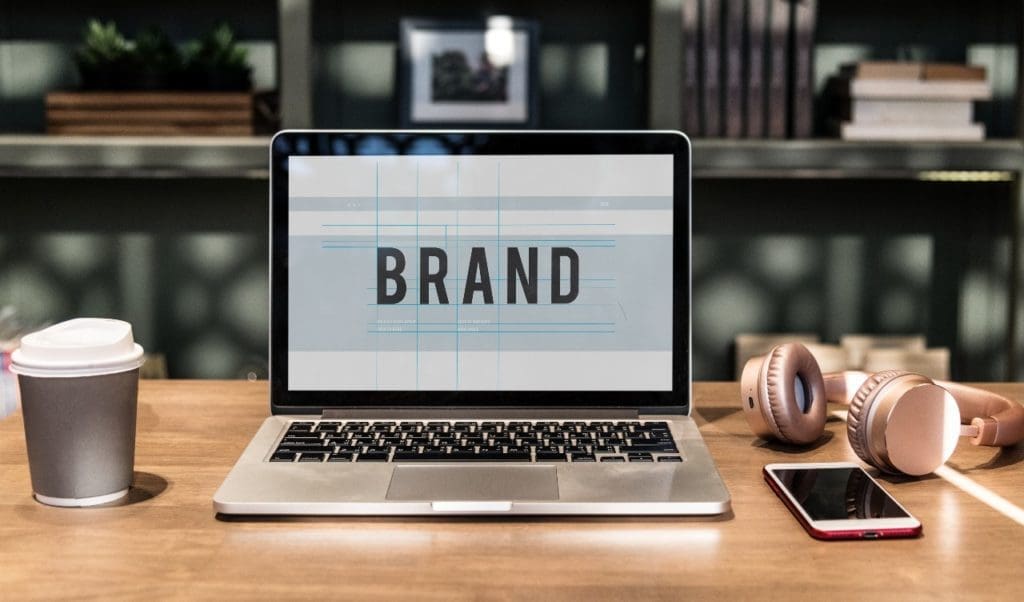 How Brand Building Strategies Can Increase Website Traffic
Brand building is a long-term process. It involves creating a unique identity for your business and then using that identity to market your products and services. This can include things like creating a logo, designing an image for social media, writing content that showcases what makes you special (but not too much), and so on.
Some businesses may think they can skip brand building because they're already established in their industry. But if you want more traffic from search engines like Google, it is vital to create an effective brand strategy—and this includes things like having a website with strong SEO optimization and establishing yourself on all social media platforms.
No matter which marketing strategies you choose to focus on more to reach your target audience, a successful brand building process should be a mix of all the tips we've mentioned before.
What Next? It's Time to Start Your Brand Building Process!
This is not a comprehensive guide to brand building. However, it is an effective way to increase website traffic. A brand building strategy is important as it helps you build your reputation and generate traffic for your site in the long run.
If you are a business owner and your schedule is already packed with other business-related activities, Trustway Marketing can help you build a brand through digital marketing.
Get in touch with us and let us find out more about your business needs!