Getting a good placement in Google search results to increase your website visibility may seem difficult. But you can make life a lot easier for yourself and your website. Take these simple, Google-recommended steps to help the search engine giant know you're there.
In this article, we spell these out for you — follow the tips below to make Google notice your site.
1. Submit your website to Google Search Console
By registering your site with Google Search Console, you are telling the search engine that your website is up and running. Something which, as you might expect, is vital to it appearing in search results and being in a higher position in search engine rankings.
That is not all you can achieve with Search Console though. You can apply this service to a lot of other useful elements, including:
checking who is linking to your site.
making sure that Google is not encountering any crawl errors with your site.
letting Google know if various versions of your websites exist for different countries.
viewing the types of search inquiries that are driving traffic to your site.
telling Google when you have updated a piece of content so that the new version can be displayed in search results more quickly.
The Search Console help pages are an excellent starting point to learning to maximize visibility for your site in search results with this handy tool.
2. Submit your site to Google MyBusiness
Your website could appear in relevant geographic search results by registering it on Google My Business.
When you perform this action, Google will send a postcard which will include a pin to your business address. Use this to 'test' your business with Google.
This verification allows Google to know that your business truly operates in the physical location you specified. This means that you have a higher chance of appearing in search results and on Google Maps. You will become more visible for people who are searching for a business like yours in the area in which you operate.
The main point is that Google My Business is an extensive portion of local SEO. If your business relies on attracting customers in your area, registering on this service is vital.
3. Make sure your site loads fast, especially on mobile devices
Google has been practicing site speed as a ranking signal since 2010. Therefore, it's vital to prove that your site is loading as fast as possible.
It's specifically relevant to ensure that your website is notably fast on mobile and that the user experience for visitors viewing it on smartphones is as pleasant as possible.
Studies show that 29% of smartphone users will instantly switch to another site if they are not content with how your site performs. Consequently, Google rewards sites that load swiftly on mobile devices with higher search engine rankings.
Another thing worth bearing in mind is that Google prefers mobile sites that are clutter-free, that don't feature intrusive pop ups.
Not only can these decelerate the loading of your website on a mobile device, but they can also lead to bad mobile user experience. This is something that Google's algorithm usually punishes.
Check Google's mobile SEO overview guide, outlining how you can improve your mobile site's visibility on search engines.
You might also find Google's 'Mobile-Friendly Test' tool useful too.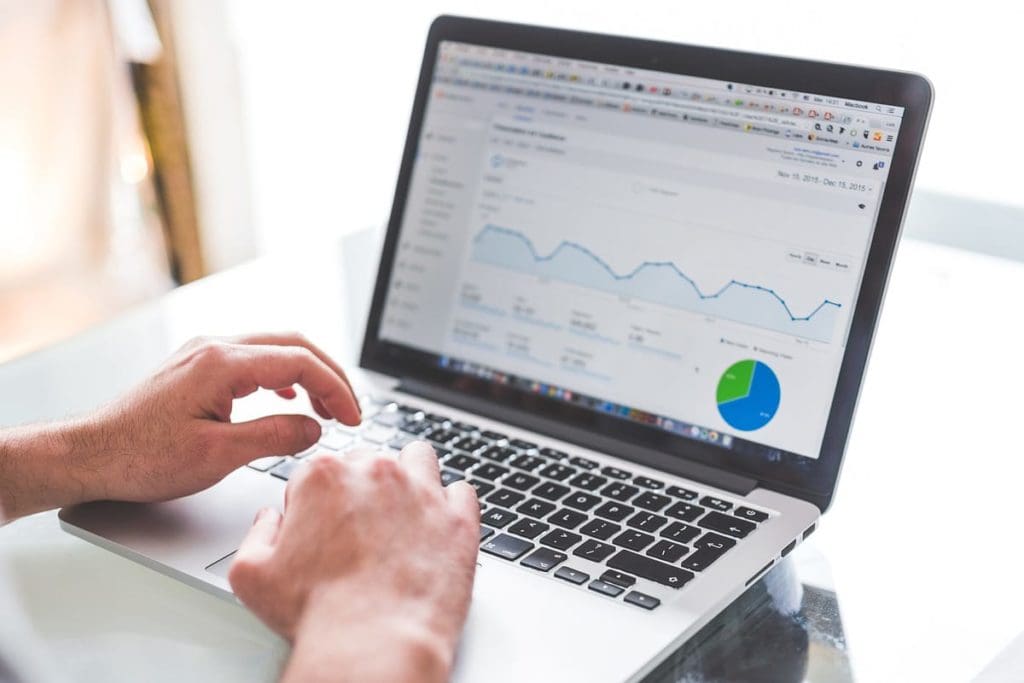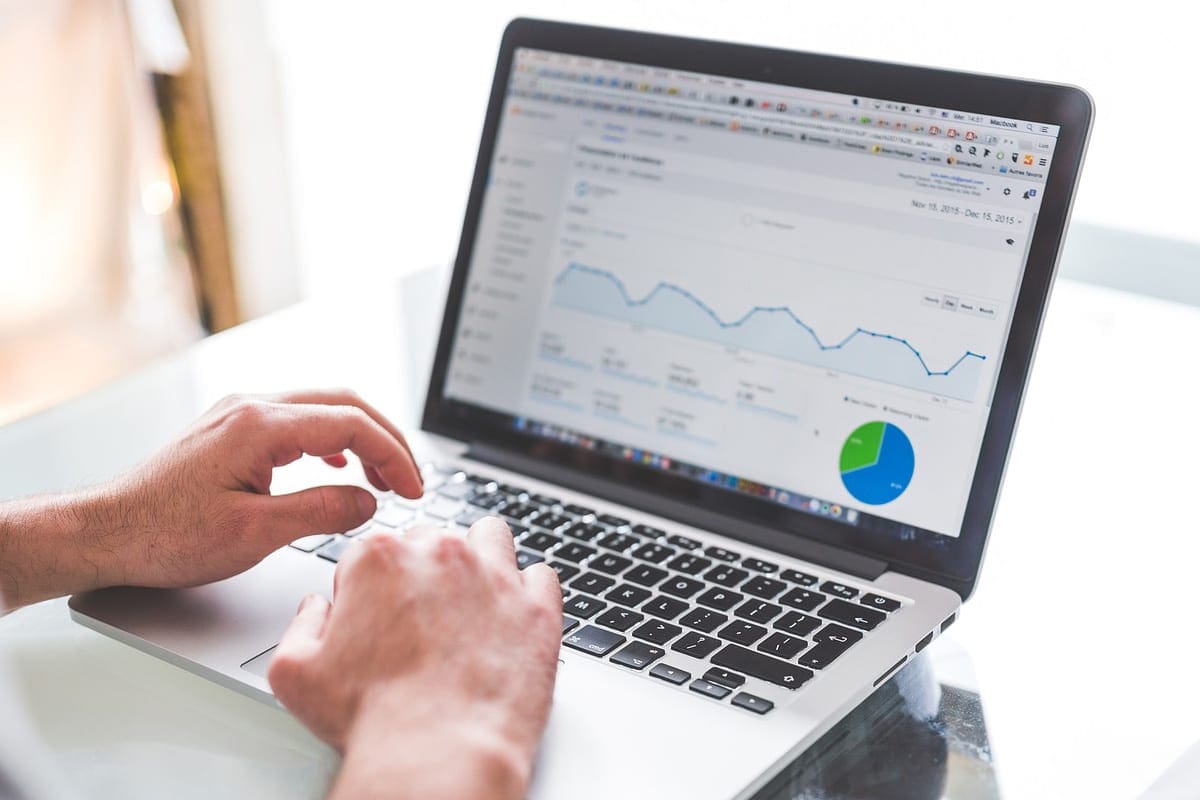 4. Determine the right keywords
It's crucial to identify the best keywords — phrases that you want to rank for in search results — and to make sure that they've added to it in the right way.
Identifying the right keywords
To find out what the best keywords are for your website, you need to perform keyword research.
This involves finding out three key pieces of information:
the keywords that users are applying to search for products or services like yours
the volume of searches for each keyword
how challenging it will be to rank for each keyword (based on how many current authoritative sites or pages already perform well in search results for those keywords).
When you take into consideration these three factors, you can determine the phrase (or phrases) to optimize your content and improve your website visibility.
To get this kind of data, you'll need to use a dedicated keyword research tool like SEMrush or Ahrefs. These let you introduce the keywords and present you with all the above stats for each one.
Adding your keywords to your site
Once you've determined the most suitable keywords, you need to ensure that they are included in the right places on your website.
You should add them to:
page titles
meta descriptions
headings
page content
your URLs
However, refrain from being spammy by packing all the above with too many keywords, because this can:
ruin your chances of appearing high in search results (Google's algorithms are, to say the least, pretty efficient at spotting spam)
make your site seem off-putting or 'cheap looking' to users who encounter it during searches.
When it comes to URLs, practicing 'clean' URLs with a simple structure is approved by Google.
Clean URLs are short, simple, and intelligible. The key things to remember when creating them are:
Use short URLs that include your main keywords.
Separate your URLs with punctuation when needed to make keywords more noticeable to both Google and users.
Employ hyphens rather than underscores to indicate space.
Simple URLs make it easier for users to find relevant pages in search results.
Also, if somebody creates a link to your site from theirs but only copies the URL, the keywords in the URL would become the anchor text.
And, as Google examines what words appear in the anchor text when indexing content, accuracy can help increase your website visibility.
5. Create relevant backlinks to your site
Fantastically well-constructed page titles, meta descriptions, and URLs are fairly useless unless you've got 'backlinks' pointing to your website too.
Backlinks are basically links from other sites to your site. And put simply, Google views them as 'votes' for your content.
There are two main strategies to create backlinks:
via outreach, by asking another site/blog owners to feature links to your content on their sites
by designing high-quality blog posts, relevant to your industry niche.
Interesting or helpful articles about your area of business can attract a relevant audience, that will create backlinks to them.
Avoid using companies that promise to create thousands of low-quality backlinks for you no matter how. Google can and will penalize your site if it thinks there is spammy activity going on in this regard.
And keep in mind that links from higher-quality websites are more valuable than those from lower-quality ones.
Bottom Line
We hope the above methods have helped you understand how to increase your website visibility in Google search results.
However, there are many more steps you can take to boost your ranking. If you're interested in finding out more about these and want to make more substantial improvements to your site's performance in Google, then you might want to have a chat with us. Contact us today to improve your website visibility on search engines.