Your brand is a distillation of who you are, who you're not, what you believe, and why consumers care.
It lays the foundation on which every piece of your organization is built.
Cattle ranchers used to use branding irons to indicate which animals were theirs. As the cattle moved across the plains on their way to Chicago slaughter houses, it was easy to determine which ranches they were from because each head of cattle was branded. It made the cattle easy to recognize to others. The same is true for your business brand.

Your brand is your promise to your customer. It's the entire experience your prospects and customers have with your company, product or service.
If you don't truly understand who you are and how you are amazing for your customers, how will they?
Your brand tells people what they can expect from your products and services. It differentiates you from your competitors. Your brand is derived from who you are, who you want to be and who people perceive you to be.
The foundation of your brand may be your logo, but your website, packaging and promotional materials-everything a customer interacts with-communicates your brand.
Brand strategy is the how, what, where, when and to whom you plan on communicating and delivering on your brand messages, products and services. Advertising and marketing is part of your brand strategy. Distribution channels are part of brand strategy. What and how you communicate both visually and verbally is part of your brand strategy.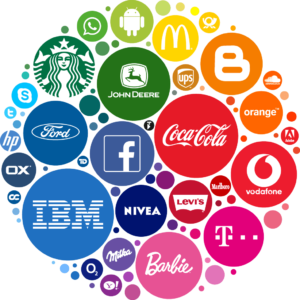 You know who or what most of these companies are and what they represent.
That's the power of a strong brand.
The question is…Do your potential customers know who you are?
You lose 100% of the business from people that don't know you exist. – David Hall, CEO, Trustway Marketing
What Is The Purpose For Your Brand?
Your brand is there to not only let everyone know who you are, it's there to also help them be able to identify with you. Think "know you, like you, trust you."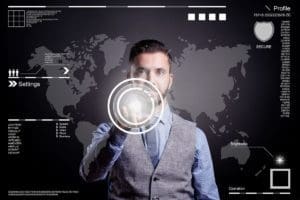 Set You Apart
Determine why people should buy from you instead of from the same kind of business across town. This is where we look at the intangible qualities of your product or service. The goal is to own a position in the customer's mind so they think of you differently than your competition.
Know Your Ideal Customer
You may have already gathered demographic information about your target market, but more about the actual customers that buy from you. Who is the person that will almost always buy from you and what is the one thing he or she ultimately wants? Target and develop this Ideal Customer Profile to help get you closer to THE brand in your target market's mind.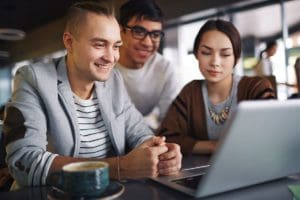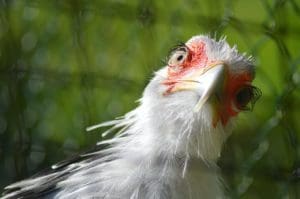 Develop a Brand Personality
Ok…Well maybe not that much personality.
This is how you will show customers every day what you're all about. Many businesses write mission statements that say the company will "value" customers and strive for "excellent customer service." This doesn't resound with your Ideal Customer Profile. Dig deeper and think about how you'll fulfill your brand's promise and provide value and service to the people you serve. This will help you lay the foundation for hiring strategy and how employees will be expected to interact with customers as well as creating the template for your advertising and marketing strategies.
Target the 7 Points of an Effective Brand
Focus on the seven essential components of a comprehensive brand strategy that will help keep your company around for ages.
Purpose
Consistency
Emotion
Flexibility
Employee Involvement
Loyalty
Competitive Awareness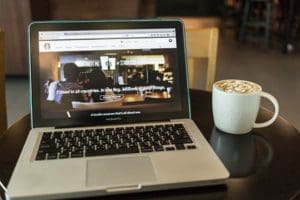 Ready to get started developing your Brand Strategy?
Simply fill out the form and we'll get in touch to get everything necessary to get you started on the path to more customers.