A good marketing mix helps companies determine their four Ps and craft the best marketing strategy. Discover what it is and how to apply it to your business.
---
A successful marketing plan goes beyond the latest trends and social media channels. The practice of marketing at its core is a strategic approach, and it has to be treated this way in order to be successful.
There is a wide variety of efforts invested in marketing a solution, but at the end of the day — it's all about the right people trying to promote the right product in the right place and at the right price for their ideal customer.
A proper marketing mix helps any business with an efficient and trackable marketing strategy, regardless of whether it is a physical store, a service-based business, or a digital company. Let's take a look at how you can use this to bring more value to your target market.
First Things First — How to Position Your Market Offering
The goal of marketing is to position your marketing offer to the right target market at the right time at a price that shows value. Though it may appear to be simple at first — it's actually a bit more work than that.
Once you have determined the product or service you want to market, the pricing has to reflect what consumers believe they will achieve from your offering, of course, at the right time. Put differently — the perceived value.
A note on perceived value, however. Often, companies try to compete based on price. This is a recipe for disaster. There will always be someone out there who can sell something that is the same or similar cheaper than you can.
When we talk about price, we are talking about it in relation to value. Value is based on where you fall in relation to the expectations of your target market. Often we hear companies say that they are different because they provide "excellent customer service." While it is true that customer service in many sectors is lacking today, that is also an expectation of the customer. It doesn't differentiate your company. What do you do or can you do differently than your competitors that will make you stand out in their minds?
In order to get this done effectively, a thorough understanding of your target market and the consumer's need is a must.
Ambiguity, in marketing, is not just a red mark against you. It is a death sentence for your effectiveness. Effective market positioning uses a number of carefully developed concepts, ideas, and positive associations at heart to offer clarity of your solution to potential purchasers.
When you find this, you can craft your position statement. It's critical that your position statement be one-of-a-kind. No other product or service offered by your business may make the same promise. As well, the name of your competition should not be able to be swapped in the position statement without losing credibility and even the possibility of being mistaken for your competitor.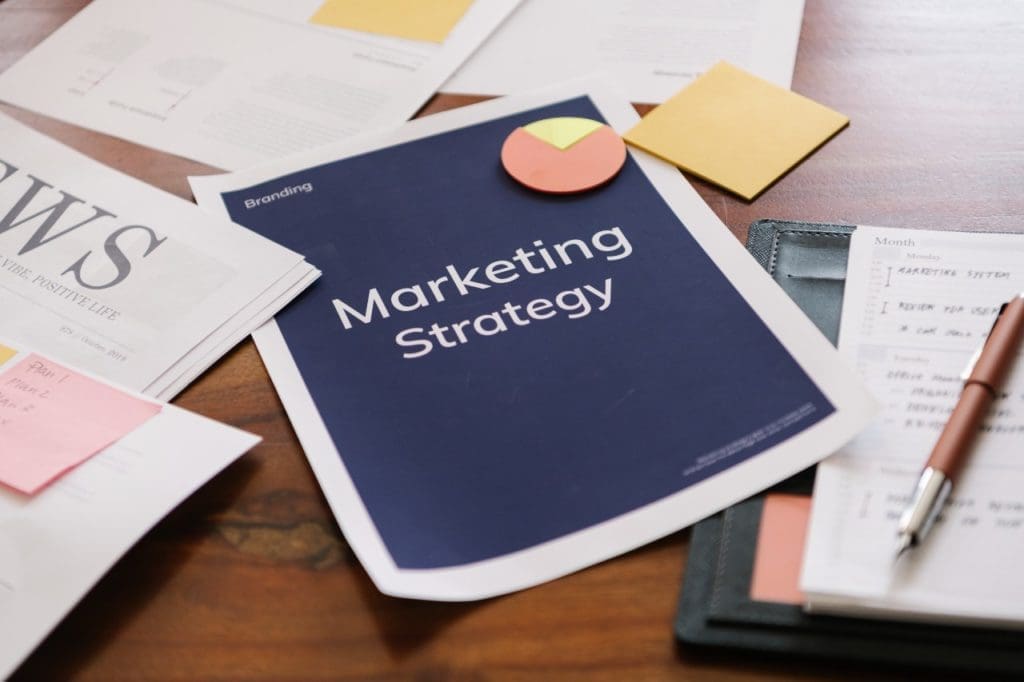 The Four Ps That Constitute a Marketing Mix
When you first encounter a marketing strategy, the four Ps are the main pillars to start with. You want to make sure you cover all the following angles if you want to have a proper marketing mix:
Product: this represents the solution (products or services) you offer to your target audience. Ideally, it already meets the product-market fit and has the potential of increasing demand or creating new demand.
Price: this is what your target market considers the perceived value of what your company has to offer. In other words, it is how your solution would be priced if it was marketed in the right place at the right time.
Place: the goal of any business is to get their solution in front of the customers who are most likely to buy it. The place represents the ideal market to get your business in touch with its customers.
Promotion: from basic marketing to public relations, social media or other distribution channels for your company, the main role of promotion is to create a need for your products and services and define the ultimate marketing mix.
The four Ps framework is modeled to meet the company's objectives and make sure you define the right marketing strategy for any product promotion or even personal selling.
How to Successfully Apply Your Marketing Mix
As you begin to understand the importance of each element and interpret it for your business, it is easier to create a well-rounded marketing mix for your business. Whether we're talking about your business as whole or individual services, you first have to identify what it is that you're marketing.
Here's how to go through each pillar to create the ultimate marketing mix for your business:
Finding the Unique Angle for Your Product
Any marketing mix starts with the product (or service, but we'll keep the term product for the sake of the four Ps).
In order to identify the best qualities for your product and how to determine it on the market, you have to understand your prospects' needs:
What are the pain points in this market if you look at similar products?
Is there a market gap you can meet?
Run a test trial — have your prospective customers test your product to identify its relationship to their needs.
This is just a glimpse at how you can determine your product's unique angle and dive into basic marketing concepts.
Pricing Model — Which One Is the Most Appropriate for Your Business?
Determining the price of a product requires a lot of strategy and research. HubSpot has an entire guide for this strategy if you want to dive in deeper.
For now, we'll cover the basics, which are most important to a marketing strategy:
Market research: where to find out better what is the best price for your market than right from your target audience?
Ensure the most cost-effective solutions for your product development.
Let the experts do what the experts do — ask your financial team what is the best approach.
Now Moving More to the Marketing Part — Pick Your Distribution Channels
This is the third part of a marketing mix, called the place. Our digital approach consists of a mix of elements, from website to social media or other innovative ways of advertising. One way or another, a new product can find its place of promotion by determining how the ideal customer would look and which market is the most prolific.
Keep these aspects in mind in order to identify its best "place":
Check out your audience's demographics, where are they most present? Is it social media, is it email? The go-to distribution channel is already defined, you just have to identify it and add it to your marketing mix.
What is your competition doing and what are their most used distribution channels? In most cases, there is already an ecosystem created for your exact solution.
How to Finally Promote It?
Although the promotion part seems to be the one most associated with a marketing mix, it is important to have all the other steps completed before reaching this last one. The price place and promotion highly influence one another in the marketing mix.
Once you have successfully reached the last of your 4 Ps, this is what you can consider completing your marketing mix with:
SEO — make your product known with well-crafted content.
Social media — reach more audiences and maintain a great image for your product.
Lead generation campaigns — invest in attracting quality leads and maximize your profits.
Want to Define Your Own Marketing Mix?
Are you ready to level up your marketing strategies with the right approach?
We're constantly refining our marketing mix with innovation and more efficient tools. From helping you define the 4 Ps in your strategy to successfully mix elements in your sales promotions, we can help you reach the right customers with the right marketing. Contact us and let's go from basic marketing to excellent customer service!