Do you know how your website ranks with the search engines?
Do you know what changes you should make in order to get your SEO status and website ranked higher?
SEO stands for Search Engine Optimization. Simply put, it means that you are optimizing your website for the benefit of the search engines and people who search on them. By doing this, you are helping the search engines rank you higher for your target market.
Look at some of the benefits: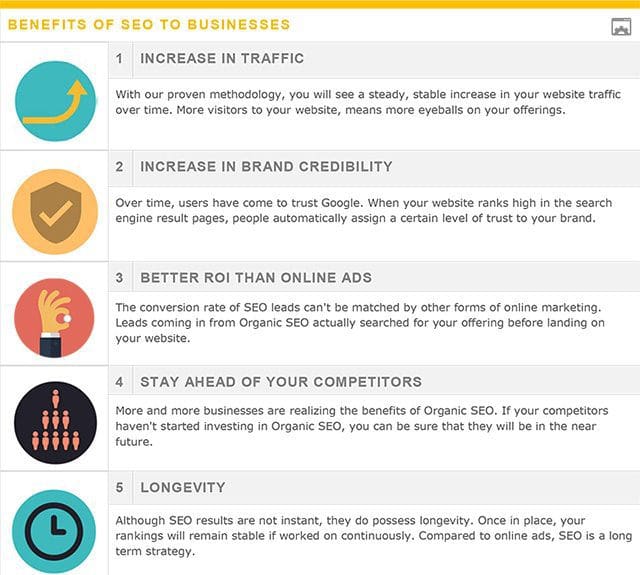 An SEO Site Audit to help determine your SEO status is performed to identify elements that keep your website from ranking. Just as doctors must determine the correct diagnosis before they can prescribe a cure, SEO site audits are an important first step to determine what your SEO must focus on to get the desired results. By evaluating your website based on how well it leverages key ranking factors, site audits help you spot opportunities, recommend the right solutions, and set expectations for your SEO campaign. It lets you know if the campaign is a battle you can win.
According to Google 93% of buying experiences begin with a search.
60% of those searches are for local establishments.
Think of the lost opportunities for your business if they can't find you. You're potentially losing 93% of interested, matched customers for your business!
Potential customers want to know who you are. People are visiting businesses less and less when they can't be found online. As consumers, we want to know who we're patronizing. We want to know the establishment that we frequent. We want to know who they are, what kind of service they provide, and we want to see what other people have said. The internet is a very powerful tool, and Google is an Oracle. Everybody wants to know ahead of time that they won't regret spending or investing their money with a specific establishment.
[sr-partner-os-audit id=3]
Want to learn more about SEO and how you can implement it to grow your business?