35 Effective Strategies to Get Leads and Sales
Need to get more leads and sales? It can often feel like a struggle to try to get more leads coming in, convert those leads into prospects and convert those prospects into customers. By using the strategies below, you can get a head start on getting more sales in the door.
There are plenty of strategies you can use to help you get more leads and sales. The question is which one is right for you. Too many companies choose a particular marketing strategy because it's what's "hot" right now (and by hot, I mean what the marketing companies make the most money on).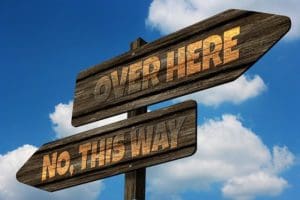 Take some time. Get some help. By doing so, you will be able to work the strategies that are most effective for your own company's needs. By looking at your own business and seeing what you're good at as well as what can be relatively quick to implement, you can increase your lead flow quickly. Not all strategies are created equal and not all of them are meant for every business.
Here's a list of 35 strategies you can use to help you generate more leads and conversions to grow your business.
How-To's or Guides
Case Studies
Charts/Graphs
Ebooks
Cartoons/Illustrations
Tool Reviews
Giveaways
FAQs or Q&A Sessions
Webinar
"Day in the Life of" Post
Infographics
Interviews
Lists
Mind Maps
Memes
Online Games
Helpful Apps/Tools
Opinion Posts
White Papers
Vlog
Templates
Surveys
Slideshares
Resources
Quotes
Quizzes/Polls
Podcasts
Photo Collage
Company News
Timelines
Need ideas for other strategies? Visit our Strategies page to find more marketing strategies that can help you grow your business. You can also click on the help button on our menu to help guide you through the strategies that are best for your business based on what you want to accomplish.